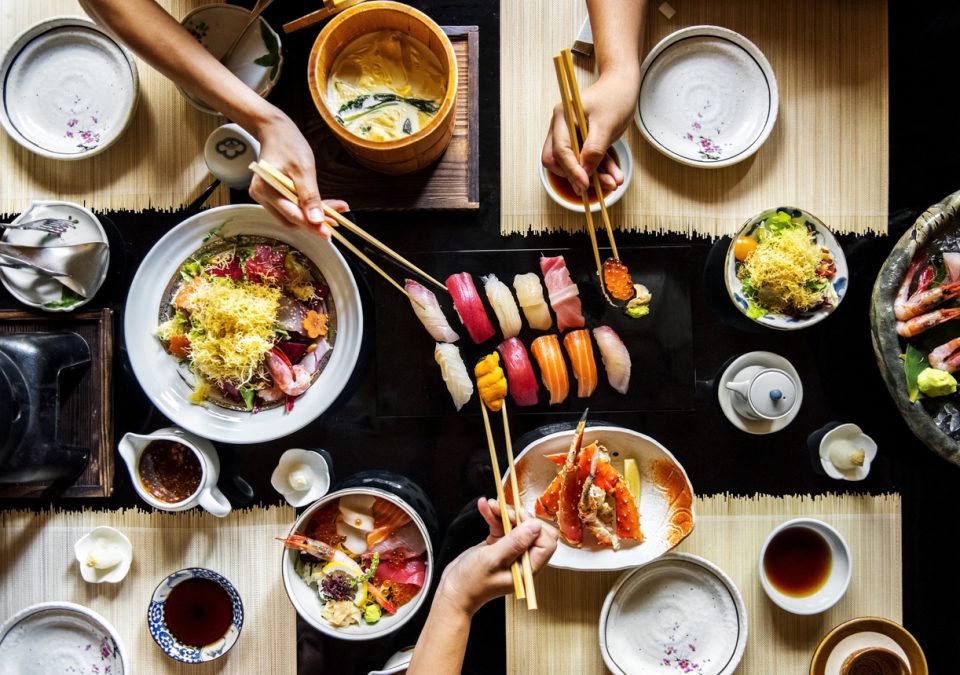 It wasn't that long ago that most people in the area didn't know anything about sushi. In the last few decades, though, it has taken much of the country by storm, and many now think of it as their favorite food. Are you one of those people? Whenever you're craving sushi, you want to make sure that you head to one of the best spots in town. After all, there is a big difference between average and amazing when it comes to sushi, and you want to enjoy the best stuff you can find. So, where should you go? Take a look at the following options, and make plans to try one of them out the next time you're feeling like sushi. You're definitely not going to be disappointed.
Yellowtail Robata Grill & Sushi
Sushi doesn't have to be super-authentic to taste amazing, and that's what you're going to find at Yellowtail Robata Grill & Sushi. This fusion restaurant brings the best flavors of several different culinary traditions together to create something that's truly magical. Whether you're looking for a simple California roll or you'd prefer to get a vegetarian roll, you're not going to be disappointed by the extensive menu that you'll find at this local restaurant.
Fujiyama
Some restaurants pride themselves on the freshest ingredients, and those are the places you'll want to visit again and again. That's exactly what you'll find when you make your way to Fujiyama. You'll find sushi, sashimi, nigiri, and a lot more at this place. But even if you decide to go out with someone who doesn't like fish, you won't have a problem. You can also find various other Japanese dishes at this restaurant, such as hibachi. Make sure you try it out when you're on the lookout for something new and interesting.
You might also like: The City Forum
Sora Sushi & Thai
Just because you're getting sushi doesn't mean that's the only thing you want to eat. If you'd like to sample all different kinds of Asian flavors, you can't go wrong with a trip to Sora Sushi & Thai. The fish here is of the highest quality, so you won't regret any roll you order. However, you're probably also going to want to order some of the Thai food. It's out of this world, and you may even get the chance to try something new that you've never encountered before. Keep an open mind, and you may just be in for a surprise.