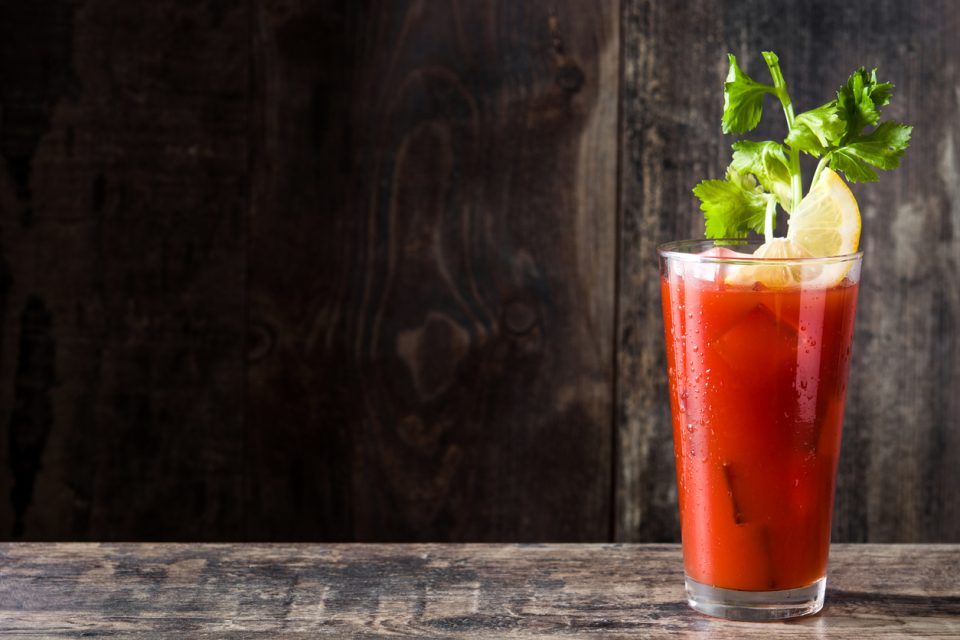 One great thing about living close to Nashville is that there is no shortage of brunch options. In fact, there are so many that you may wonder which brunch is truly the best. Everyone has their own opinion there, but it's tough to compare apples to apples. You and your friends may never agree on the very best brunch in Nashville, but you have a great chance to find out who has the best bloody mary. Get your tickets now to The Bloody Mary Festival – Nashville.
About the Event
The Bloody Mary Festival will be on March 9 at Track One. The event starts at 1 p.m. and will run until 3:30 p.m.
There are two levels of tickets. A general admission ticket costs $45 and includes food and drink samples plus one vote for the People's Choice award. A VIP ticket costs $65 and gets you admission to the event an hour early (at noon) plus some fun festival giveaways.
Here's the list of restaurants and bars that will be making bloody marys for you to try:
417 Union
Another Broken Egg Cafe
Swezey's Pub
The Pub Nashville
Ruby Sunshine
Walker Feed Co
Red Eye Bloody Mary Mix
Loveless Cafe
Party Fowl
Whiskey Kitchen
Tànsuo
Chauhan Ale and Masala House
Frothy Monkey
There will also be plenty of snacks and samples, and a food truck with tacos for purchase.
A panel of expert judges will be on hand to award the trophy to the best bloody mary in Nashville. But you'll also be able to try them and judge for yourself! Don't miss this unique chance to try out so many restaurants' spins on a classic all in one place.
Charity Support
When you buy a ticket to the Bloody Mary Festival, you'll also know you're supporting a good cause. The event will benefit Fannie Battle. The organization is the oldest child care center in Middle Tennessee. They have been around since 1891 and continue to provide affordable childcare to Nashville families in need today. Sliding scale tuition makes high-quality childcare accessible to more families in the area. The organization also has the Fannie Battle Day Home which works with the whole family. They offer services like career coaching, financial counseling, educational growth, housing assistance, and health and well-being support.
You might also like: Make A Masterpiece At Horsefeathers Pottery And Art Studio
While In Tennessee
While you're seeing the best Tennessee has to offer, come by James Corlew Cadillac. We pride ourselves on providing an excellent experience to anyone shopping for a new or pre-owned car, truck, or SUV. We hope to see you soon!