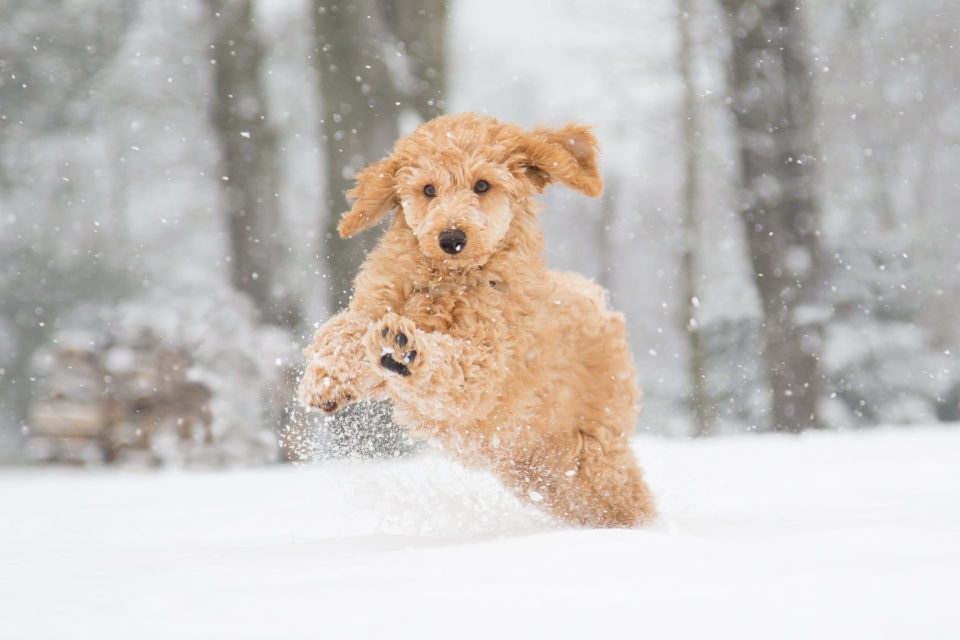 Though we typically think of fun activities for our dogs as spring, summer, and even fall activities, it's still important to keep dogs active through the winter. Thankfully, the mild winters we have here in Clarksville still allow for plenty of time with Spot outside, though cozy time inside is always fun, too! This winter, try a few of these fun activities with your dog!
Play Hide And Seek With A Toy
Hide and seek is fun inside or out, and it stimulates your dog's cognitive abilities. Start by showing your dog one of their favorite toys and having them sniff it. Then, hide it around the house, outside in the yard, or even in the snow if we're lucky enough to get some this year! Your pup will love seeking out their toy and you'll love watching them seek out the toy!
Go On Long Walks
Bundle up and head out on a long morning walk this winter! With all of the pretty frost, crunch leaves, and bright morning sun, you both will enjoy walking around and getting some good movement and exercise. Plus, coming home to a warm, cozy house is even better when you've been outside for a while!
Have A Pup Fashion Show
Does your dog have an enviable collection of winter coats, costumes, bow ties, hair bows, and raincoats? Show them off with a fashion show for your furry friend. You can post the adorable results to your social media to spread some adorable cheer, or even create a social media presence for your dog.
Open Christmas Presents
Dogs are truly part of the family, which means they get their own Christmas presents right? Whether you're treating them to a new toy, a new outfit, or some gourmet pup treats, they'll love ripping open the wrapping paper to find a surprise just for them!
You might also like: Escape The Everyday In The Cadillac XT6
Find A New Ride
Do you and your pooch need a stylish new ride for your drives through Clarksville? Come visit us and see our extensive inventory at James Corlew Cadillac today to find your new set of wheels for a great deal!