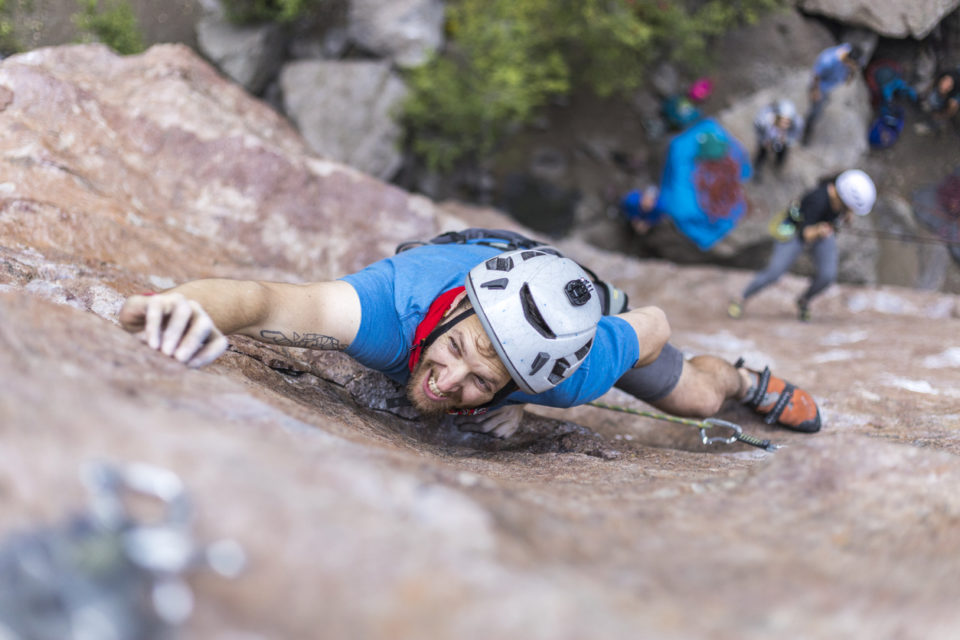 If you want to try rock climbing, then stop by King's Bluff in Clarksville. This local destination is popular among all skill levels. First, learn more about the area, and then get some basic information about rock climbing. After that, you are ready to head to King's Bluff.
About King's Bluff
Learn more about King's Bluff before scheduling a visit. This recreational climbing area gives you views of the Cumberland River. The bluff spans 9.78 acres, which includes more than 160 routes. The routes follow 1,673.85 linear feet of cliffs that vary between 30 and 80 feet high. Almost all of the routes are sport, but some are mixed.
The Southeastern Climbers Coalition owns and maintains the routes. King's Bluff is good for climbers who want a challenge. After all, the routes range between 5.3 and 5.13. As you climb, expect to use your crimp strength.
When you visit King's Bluff, follow the "Leave No Trace" principle. So, clean up after yourself and don't leave any sign of your presence. If people don't follow this rule, the area may not be open for public climbing in the future.
Logistics of Climbing
There is a gate to enter and leave King's Bluff. You can get the code from the Southeastern Climbers Coalition's website.
Additionally, you are not allowed to top out and should only climb on the established routes.
Recent History of King's Bluff
The Southeastern Climbers Coalition received King's Bluff as a donation in 2002. Before this, people climbed in the area during the early 1990s, with Walt Wilkinson being the main driving force behind the climbing.
The cliffs' recent resurgence is due to the locals' efforts, including Joey Redman, Mark Ilgner, and Doyle Parsons.
You might also like: See the Future With The Cadillac Lyriq
Rock Climbing Basics
If you want a refresher on rock climbing basics, there are a few things to remember.
When you use your feet, you can edge or smear. Specifically, edging is when you use your shoe's rubber edge to step on a hold. On the other hand, smearing relies on the rubber of your shoe to create friction on the rock.
As you climb, try to keep your feet right below you, as doing so helps with balance. Additionally, remember to focus on finding foot placements more than you search for handholds. On top of that, keep your foot still once you set it. Also, keep your heel nice and low to maximize contact with the rock wall.
If you want to work on balance, then consider these tips. To start, press your foot opposite of the pull, creating a counterweight. Also, pull toward the opposite direction with a hooked foot or your hand.
To learn to rock climb or hone your skills, schedule a visit to King's Bluff in Clarksville soon.